All Leasing Opportunities
Address: 1523 Laperriere Ave, Ottawa, ON K1Z 7T1, Canada
Property type: Warehouse
The property is situated on the North side of Laperriere Avenue in the Woodward / Laperriere Industrial area of the City of Ottawa. The site backs onto the Queensway offering access at both the Kirkwood and the Maitland interchanges and is served by Transpo. Industrial / Office use permitted.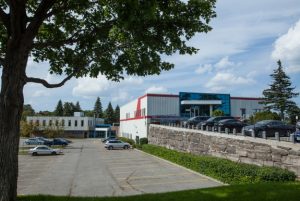 Address: 2680 Queensview Dr, Ottawa, ON K2B
Property type: Office Suburban, Warehouse
Located at the edge of Ottawa's high tech business district, this office-warehouse Building offers convenient access to the Queensway. This property is both client and employee friendly, with ample on site parking, convenient and accesible public transit and proximity to the Pinecrest and Greenbank Square Shopping Centres and the Queensway Racquet Club.
Address: 700 Industrial Ave, Ottawa, ON K1G 0Y9, Canada
Property type: Office Suburban, Warehouse
This complex is located on the South Side of Industrial Avenue between Alta Vista Drive and St. Laurent Boulevard in a high profile location in Ottawa's East End. 700 Industrial Avenue offers prime access to other commercial and industrial businesses and is just 15 minutes away from the city's downtown business core. The multi-level Building sits on a distinctive lot …